The digital marketing world is ever-changing. Some trends are short-lived, but others are here for the long-haul and beyond. One trend that's been around as long as the internet is Search Engine Optimization (aka SEO marketing).
SEO marketing has been a kingpin for brands to target their audiences through online marketing.  But what even is SEO, and how do you get the most out of your efforts? Follow our guide below to learn what makes search engines go!
The Main Functions of a Search Engine
Your average search engine (Google) might just look like a regular search bar, but there's a whole bunch of algorithms going on behind-the-scenes. So what's it doing?
Crawling: Search engines scan all of the content on the web at every URL.
Indexing: Once a URL is crawled, it's then stored and organized so it can be in the running to be displayed on a search results page.
Ranking: After the URL is crawled and indexed, the search engine uses the information it found to properly rank the URL based on relevancy to whatever was searched.
Now you know how search engines operate, but how would yourself, or any digital marketing company, utilize this information?  It all comes down to planning content that's backed by rich SEO research. Metrics like the keywords you use and the time you post your content play a part in how your pages will rank.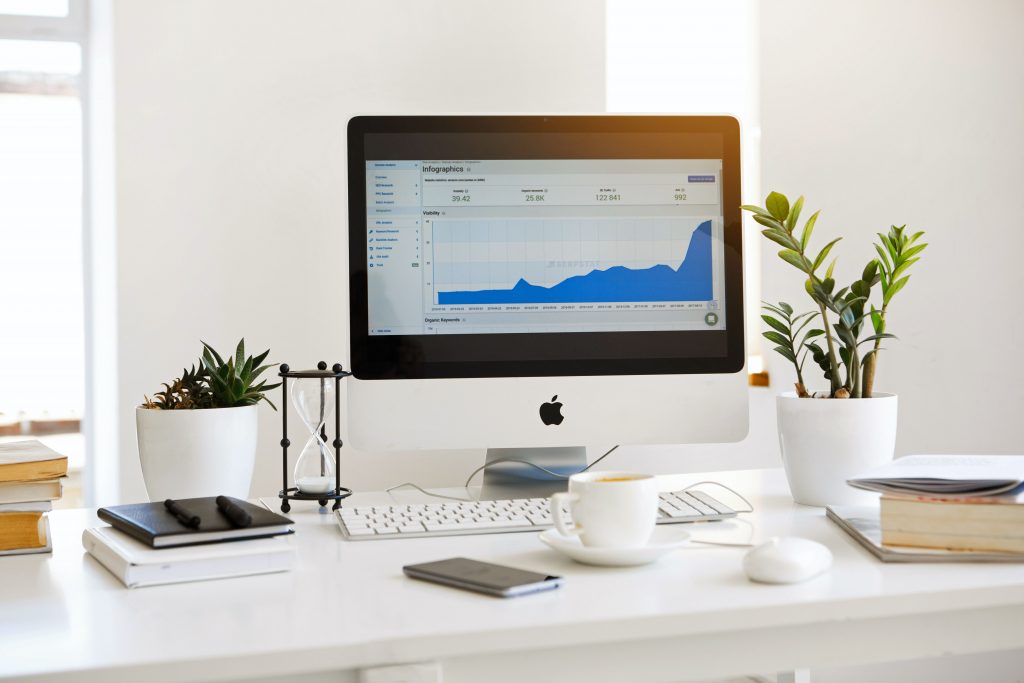 Keywords
It's important to keep in mind that there is more to SEO than just the keywords you choose, but they do have a big role in getting you pages to rank on the first page.  When thinking of the best keywords to plan content around, think of what your audience will search.  From there, you can use a number of tools like Google Keyword Planner and Ahrefs to see how frequently they're searched.  
Images
Sometimes a good sketch is better than a long speech.  The "good sketch" being an image to complement your content, and the "long speech" being a boring wall of text on your site!  Two key benefits to having images paired with content are that they're more engaging for the viewer, and webpages are more likely to rank with at least one image on them. 
But, images need to be optimized, too! 
Image "ALT Text"
The image's "ALT text" is essentially how the search engine crawls and reads the image.  Give the ALT text a boost by providing a short description of the image and including at least one relevant keyword. 
Image Size
You've got a great image to show-off, but be careful!  If an image is too big, it can slow down the time it takes a page to load, which can negatively impact how the search engine ranks your page.  Plus, an image that's too large can make a webpage look clunky, so you need to find the happy medium with displaying the image properly.  
File Name
The name of the image might just be the most overlooked element of SEO.  An image randomly titled, "DSC07197.jpg" can negatively effect the page's SEO score. 
Instead, try including a keyword in the file name! This gives the page a better chance to rank as the search engine crawls every element of the site.  For example, the image used in this blog is titled, "SEO-Blog.jpg"
The file name is another opportunity to optimize, as images that contain a keyword are more likely to rank higher.

Strategize Your SEO
These tips should give you a good place to start with your SEO marketing journey.  Keep in mind that like anything else in marketing, SEO is a marathon, not a race! Patience is going to be critical in any SEO campaign. 
So get to it!  Build a plan, a strong keyword list, and optimize your awesome content to your heart's content!
If you're looking for a more in-depth SEO guide, check out our e-book!
---
At ADventure Marketing, our SEO expertise doesn't go unnoticed. In 2019, we were selected as one of the Top 3 Best SEO Companies internationally by Reader's Choice- FindBestSEO.
Need SEO services and other digital marketing services for your growing brand?  Contact us to learn more!